CD + bonus download
Still have a CD player? Me too. Children love holding the rainbow cover while singing, dancing, and laughing along to these songs. This CD makes a sweet surprise in the mail to a friend on the other side of the world. 
BONUS: get a free digital download of the whole album immediately when you buy the CD! This gets sent to the email you use during checkout.
Shipping: CDs ship on Wednesdays and Fridays. Packaged with love. Include your special note during checkout.
Thanks for supporting my small business!
Love Soraiya
Digital download
A digital download of The Little Cubby album.
Read more…
0:00/1:13

0:00/2:28

0:00/2:33

0:00/2:20

0:00/2:51

0:00/2:12

0:00/2:06

0:00/4:09

0:00/2:01

0:00/3:50

0:00/3:30

0:00/3:36

0:00/2:23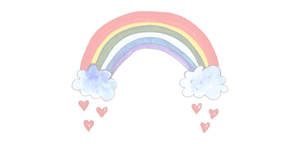 Industry Reviews
"Immediate sing-alongs, and very catchy! The kids will love the lyrics as well as the infectious melodies. Soraiya's voice is a pleasure to listen to."
— Eddie DeGarmo, music executive and co-founder of ForeFront Records
"I love Soraiya's project. She's such a great singer and songwriter. I played the songs for my grandsons and it had us all singing and dancing around. This should do well!"
— Michael Puryear, president of Final Four Music in Nashville
"These songs are really good! It is such a blessing to see and hear messages of sweetness and comfort while educating our young children. Thank you Soraiya for keeping hope alive. Mr. Rogers is smiling down on you from heaven."
— Michael Lederer, co-founder of A&R company TAXI and Executive Producer of CCM Classic Radio